Antisocial Memorial Art Show - December 9th, 2005
On Friday, December 9th, Vancouver's AntiSocial Skateboard Shop hosted a memorial Lee Matasi artshow. Family members and hundreds of friends came to celebrate the life of Lee Matasi and to view his artwork. It was an evening of remembrance and also a party in the spirit of how Lee lived his life. Afterwards many people continued on to a Lee Matasi Fundraiser afterparty at Shine nightclub in Gastown.
Below are photographs of Lee's artwork from the Antisocial gallery.
Artwork Photographs

ILoveLee.jpg

leekate2.jpg

leekate3.jpg

leekate4.jpg

lee_abstractgreen.jpg

lee_abstractgreen2.jpg

lee_abstractyellow.jpg

lee_artwork3.jpg

lee_door.jpg

lee_flower.jpg

lee_home.jpg

lee_house.jpg

lee_house2.jpg

lee_kate1.jpg

lee_portrait.jpg

lee_shirt.jpg

PC091901.JPG

PC091921.JPG

PC091922.JPG

PC091929.JPG

PC091931.JPG

PC091938.JPG

PC091942.JPG

PC091943.JPG

PC091944.JPG

PC091945.JPG

PC091946.JPG

PC091947.JPG

PC091948.JPG

PC091949.JPG

sushi2.jpg

sushi3.jpg

sushi4.jpg
Other Photos

2piece canvas.jpg

blob canvas.jpg

canvas detail.jpg

canvas detail2.jpg

canvas squares.jpg

canvas.jpg

lee studio work2.jpg

lee sushi window.jpg

lee workspace2.jpg

mattb_peice8x6.jpg

mixed canvases.jpg

poster2.jpg

poster8.jpg

poster9.jpg

squares detail.jpg

sushi canvas.jpg
Graffiti Photos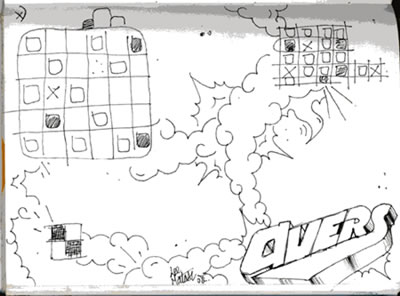 uploaded january 29th, 2006

aversactionfr8.jpg

aversfr81.jpg

aversfr84.jpg

aversinwheatieyard.jpg

infrontofwholecar.jpg

yearavers.jpg
uploaded january 13th, 2006

Avers 10.jpg

Avers 11.jpg

Avers 12.jpg

Avers 13.jpg

Avers 5.jpg

Avers 6.jpg

Avers 7.jpg

Avers 8.jpg

Avers Rhek 1.jpg

Avers Rhek 3.jpg

Avers Rhek Huma.jpg

Avers Rhek.jpg

va-avers004.jpg
| | | | | |
| --- | --- | --- | --- | --- |
| avers fr8.JPG | avers throw.jpg | avers xmas.jpg | avers.jpg | avers004.jpg |
| averspeanuts.jpg | aversposefr8.jpg | aversxmas.jpg | leecontest.jpg | leePainting.jpg |
| leeworkspace.jpg | nailups.jpg | nailups2.jpg | rhekAversHuma-production.jpg | rhekAversPainting.jpg |
.... home . media releases . tributes . lee in life . lee in art . guestbook . contact ....